Beneteau Ombrine 1001
75.000€
La Ombrine 1001 es el modelo alto de la gama Ombrine. Es una embarcación cabinada de carácter deportivo y con una excelente navegación.
Characteristics:
---
Basic data:
Status: Occasion
Type of boat: Power boat
Year: 2004
State: Vigo, Pontevedra
Flag: Española
Shipyard: Beneteau
Material: Fibra de vidrio
---
Dimensions:
Lenght: 10.40 m
Draft: 1.9 m
Beam: 3.11 m
Displacement: 4500 Kg
---
---
Motorization:
Power: 170 CV
Type of engine: KAD 32P
Fuel: Diesel
Engine brand: Volvo
Engine hours: 320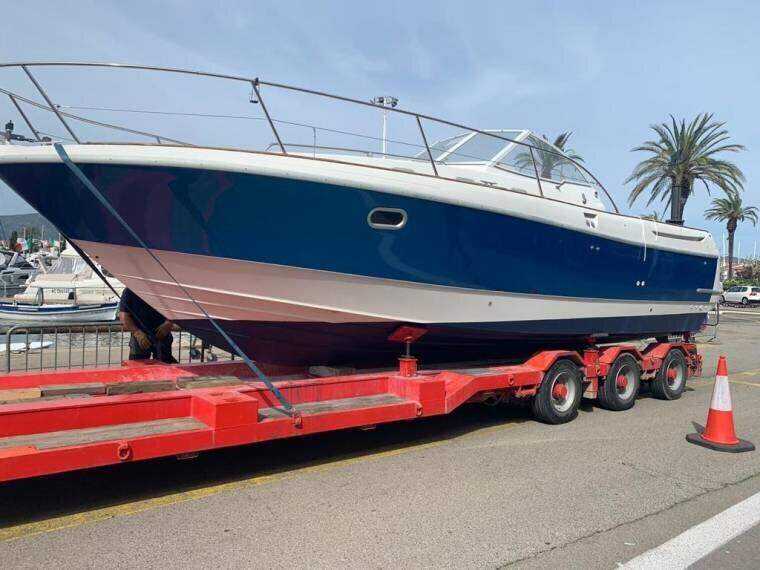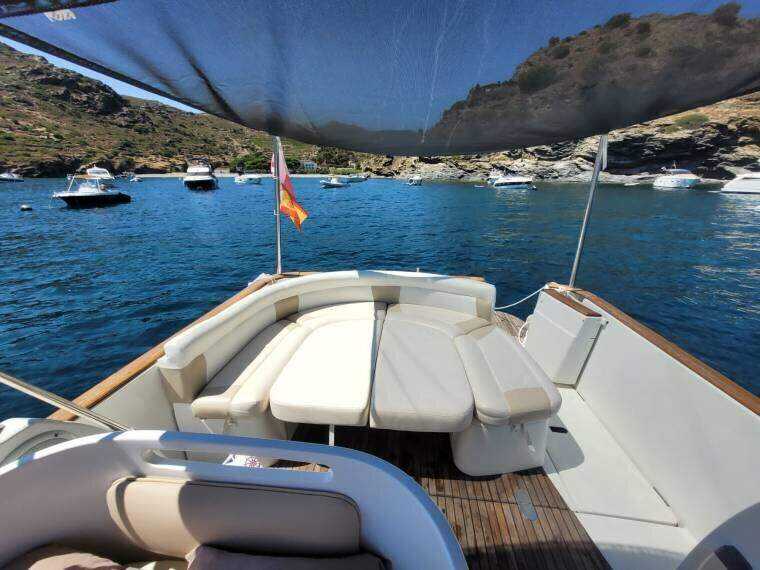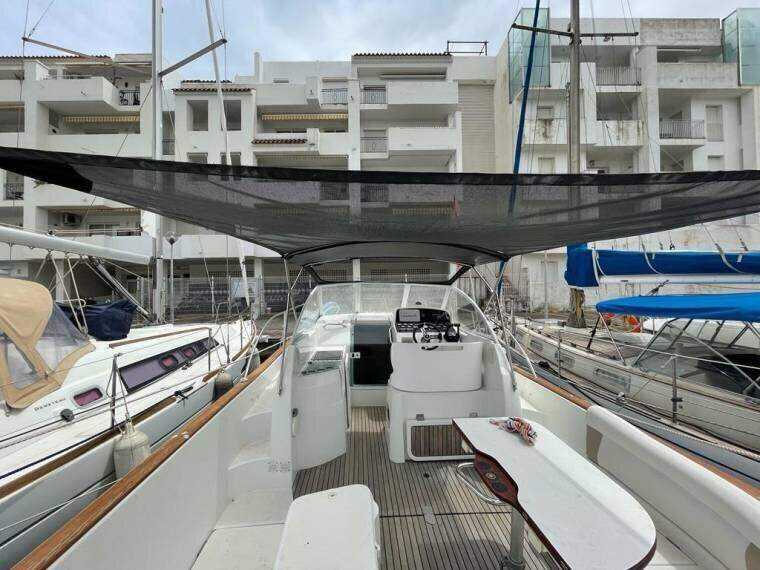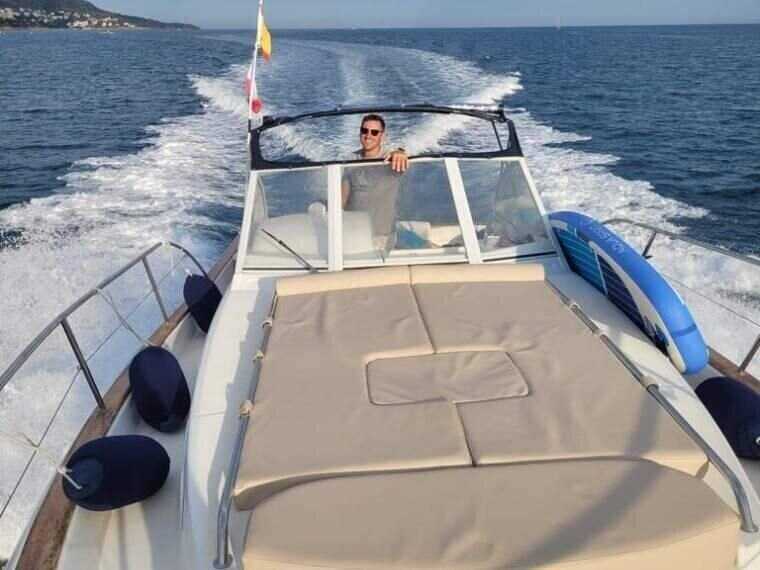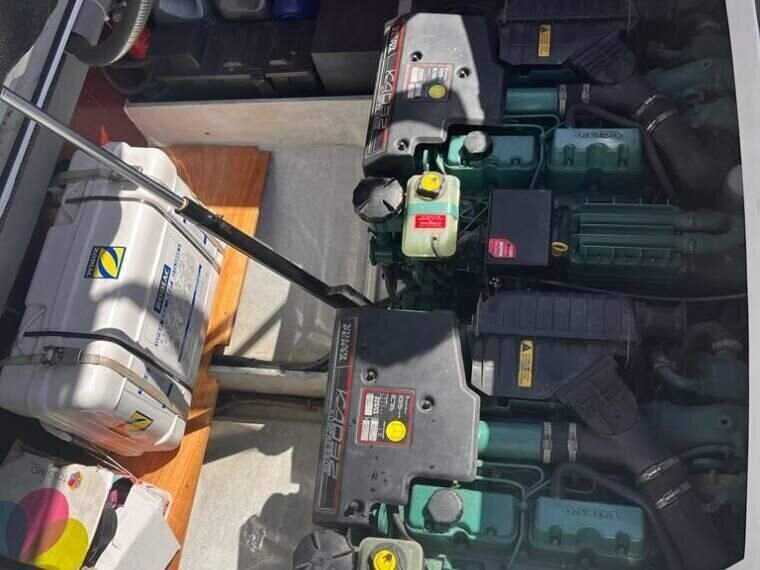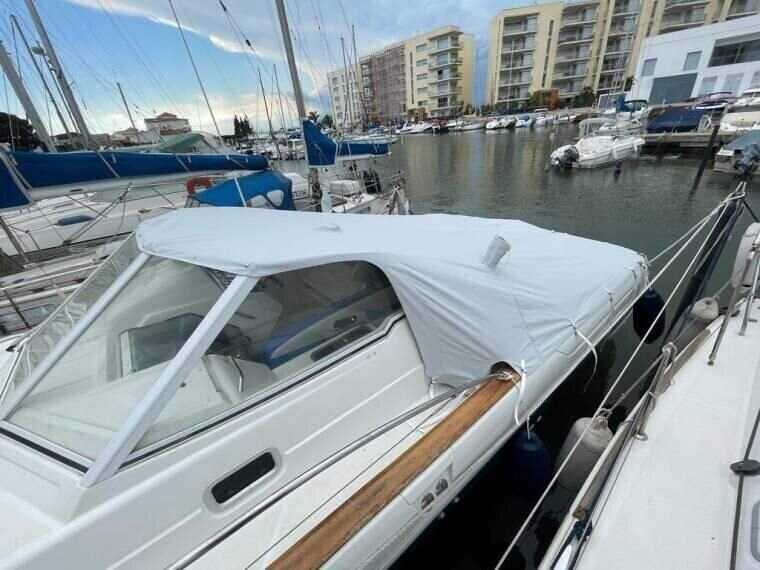 Others
El buen asentamiento de la carena permite realizar todo maniobras sin perder estabilidad ni seguridad. La amplitud de la plataforma de baño, la ducha a presión y una escalera de baño de la Ombrine 1001, nos invita a un chapuzón, pero también nos permite estibar la balsa salvavidas en su cofre central. El puesto de mando de la Ombrine 1001, protegido por el parabrisas de los rociones, dispone de una asiento doble con reposapiés para hacer el pilotaje muy cómodo. Tiene una gran visibilidad. Los pasillos de la Ombrine 1001 son amplios y están protegidos por el candelero de forma que hacen seguro el paso de popa a proa En su amplia proa tenemos un gran solarium y un asiento. Lo remata una perfecta maniobra de fondeo con molinete y roldana.